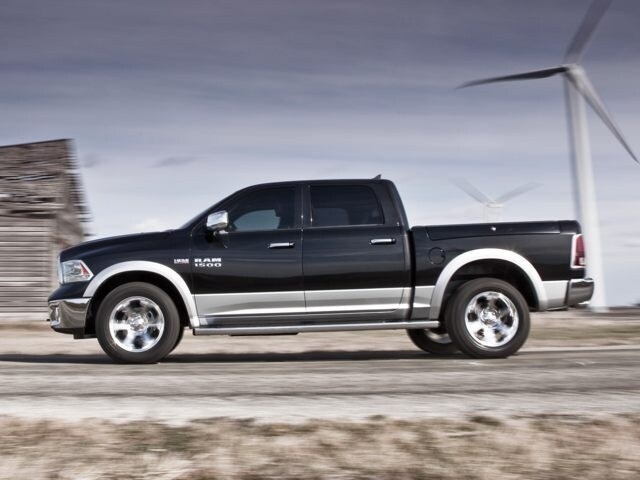 Call (440) 224-2075 with questions now!

Is the Ram 1500 a Solid Truck Choice for Kingsville Drivers? Compare it to the Competition from Ford, Chevy and Toyota and Find Out!

If you want unparalleled truck strength and dependability, you have plenty opportunities to achieve that goal. Lug trailers across rocky terrain in sweltering heat, no matter the emblem stamped on its body; but if you prefer chart-topping capabilities and would not mind indulging in unique, uncharacteristic trucking traits, the Ram 1500 is a solid choice in well-equipped trucking opportunities. Want proof of these bold claims? Click on any of the truck comparison links above and see how the 1500 does in head to head match-ups with the Ford F-150, the Chevy Silverado 1500 and the Toyota Tundra for drivers in the Great Lakes region of Ohio..
The Ram 1500 commands attention with its towing confidence. Unraveling outstanding strength alongside spongy suspension and aggressive engine might, the Ram 1500 is a powerhouse, though its outstanding hauling capabilities are not all keeping its drivers content. Class-leading fuel efficiency, innovative technologies, an enriching, capacious cabin design and extensive warranties bring about plenty reasons to favor this stateside bred wayfarer.
As any prospective car buyer is well aware, the process of selecting a new truck takes research. It is not enough to rely on the figures and elaborate presentation of the Ram 1500. Buyers often resort to comparing the model to others like it, thereby solidifying its substantial claims.
To alleviate some of your stress, we went ahead and did the research for you, providing you plenty Ram 1500 vehicle comparisons. Choose from our list of comparisons to help narrow that shopping list, and when you are ready to explore opportunities only the Ram 1500 presents, join us here in Kingsville, where we are happy to serve the greater Mentor, Warren OH and Erie PA region.