If you've always wanted to get behind the wheel of the luxurious and dependable Jeep Cherokee, now is your chance. At Great Lakes Chrysler Dodge Jeep Ram, we're offering the Cherokee for an amazing deal right now.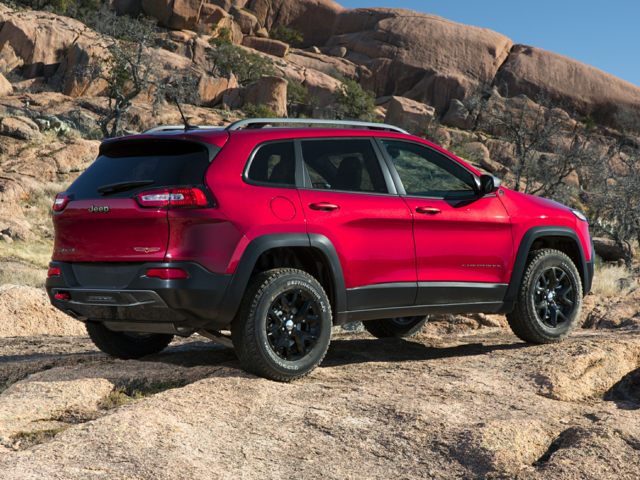 Our special rates on brand new cars change frequently, so act quickly. Right now you can get the 2017 Jeep Cherokee on a special lease rate when you finance with us here at Great Lakes Chrysler Dodge Jeep Ram.
If the Jeep Cherokee isn't your style, don't worry. You can also find great deals on other models from our favorite brands, including Dodge.
All of our new car specials offer competitive, hard-to-pass-up leasing deals for our brand new models. It's the quickest way to drive a hot, brand new car and, best of all, after your lease term is up, you just give it back to us. Hassle free.
New and Used Jeep Cars for Sale near Warren
If a lease deal doesn't appeal to you and you'd rather purchase your new car, don't forget to check out our inventories of brand new and used Jeep models.
At our Kingsville dealership, conveniently located near Warren, we have a vast selection of Jeep cars on our new car lot.
Plus, we have even more Jeep models available on our used car lot.
With both of these collections of superb Jeep vehicles, you can get the Jeep brand vehicle you've been eyeing at a terrific value.
If you're in the Kingsville area, stop by and visit us on Lake Street. We'll help you find the best car for your lifestyle at the best payment for your budget.